The following post was written by Keith Sims, a retired NFL lineman and proud Newmar owner, and will appear in the next edition of the Newmar Magazine, coming soon! Click here to see the current Newmar Magazine. 
I'm Keith Sims, a retired Pro Bowl Offensive lineman for the Miami Dolphins and Washington Redskins, and a member of the Miami Dolphins game day broadcast team for the past four seasons. When I first retired from football, I began searching for a new passion. Little did I know it would be RV'ing!
My wife, Tia Sims, was the one who convinced me that our family needed to get into the RV lifestyle. Tia is a stay-at-home domestic engineer, homeschooling mom, and former social worker, and was passionate about the possibilities RV'ing would bring to our family. In today's society, where families struggle to find time to spend as one, I was sold, but would the kids be as excited as we were? How in the world do we to get started?
We began by doing a ton of online research, visiting some local dealerships and attending a few RV shows. We then put together a wish list that included interior living space, comfort, drivability, manufacturer and price. In our search to find the most RV for our money, we received some advice from a couple of longtime RV'ers, who told us, "Buy your third RV first."
At the time, we really didn't take that advice to heart. We decided to go a more "cost effective" route and chose a used coach built by a Newmar competitor. It didn't go very well. In fact, our first weeklong trip was a nightmare. Fortunately, that nightmare only strengthened our desire to make RV'ing a part of our lives. We just needed to find the right RV.
Enter Newmar

When we revisited our old notes, we came across some more advice we had ignored: "Choose a manufacturer you can trust." This time, we did detailed research on the top Class A manufacturers in our price range. We test drove three brands before my wife drove a Newmar. Once she did, the search was over! Comfort Drive™ sealed the deal. And we could tell Newmar was a company that cared about both the quality of their products and the satisfaction of their customers.
Our First Newmar, but not our last
We made the decision to purchase our first Newmar: a 2015 Ventana 4369.
Buying our Newmar has changed our RV'ing lives. Gone was the worry that our RV would breakdown. Gone was the exhaustion we had felt after driving our RV. And gone was the fear of taking long trips. In fact, one of our favorite excursions was a recent voyage out to South Dakota to visit Mount Rushmore.
We had so much fun that when we pulled into our driveway after the three weeks in our Ventana, our boys asked, "What are we doing home?"
One Newmar just wasn't enough
While at the Atlanta RV show we had a chance to speak with a Newmar representative about a few of the upgrades we wanted to make to our Ventana. Upgrades such as adding a dishwasher.
The owner of our dealership, National Indoor RV Center, happened to overhear the conversation. They had stood by the RVs they had sold us, even the used coach that didn't work out. He showed us a Dutch Star, and it had everything we were looking for and more. He offered me a great deal, and since we had already purchased two RVs from NIRVC, I felt they were a dealership we could trust. So we made the deal for the Dutch Star 4369.
Our RV lifestyle
One of the biggest surprises we encountered when joined the RV lifestyle was the lack of visible minorities who shared our passion. So we decided we wanted to help change things. Owning a Newmar has allowed us to get out there and show other minority families how much fun there is to be had out on the open road. Everywhere we have traveled, we have been treated with respect by RV'ers of all ages and backgrounds, and we're excited to continue encouraging other minorities to join us.
Adventures off of every highway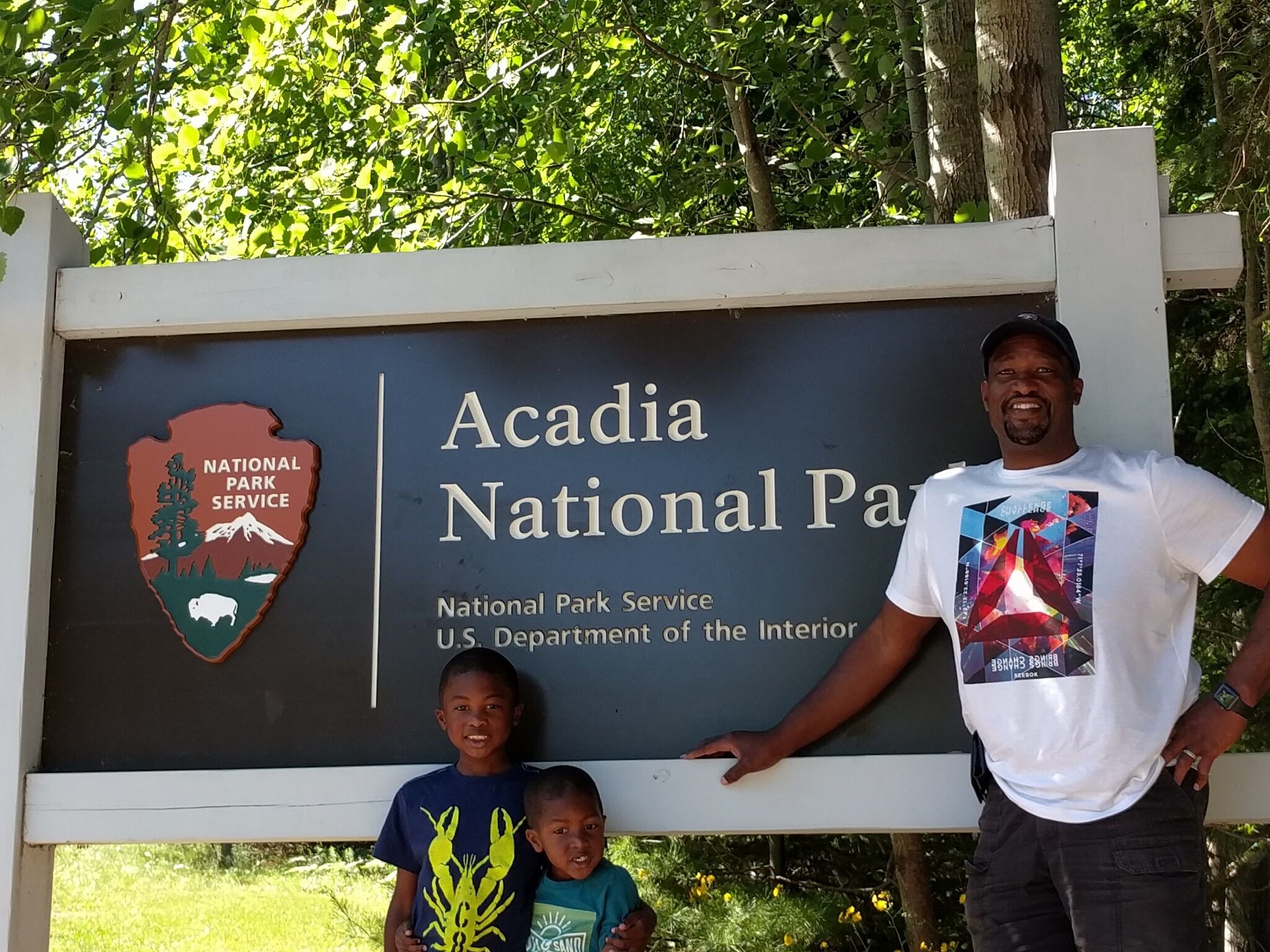 There are so many advantages of owning a Newmar. With the support they and our dealer have given us, we have the confidence to take our RV anywhere in America.
We have taken our boys to see places like Mount Rushmore, the Liberty Bell, and the Statue of Liberty. They have gone hiking at Acadia National Park, rafting in the Smoky Mountains, and have enjoyed the beaches of Florida. They have learned about American history at places like Minute Man National Historical Park, and have visited sites important to our African American history, such as the International Civil Rights Museum in Greensboro, North Carolina, the Rosa Parks Memorial in Montgomery, Alabama, and the Boston African Historical site in the beautiful city of Boston. Needless to say, I can't wait for what's next!
Want to follow along with the Sims family? Just visit soulfulrvfamily.com