Greetings from Newmar headquarters in Nappanee, Indiana!
At Newmar, our goal is not to be the biggest, but the best, which begins and ends with our people. The artisans, sales professionals, engineers, quality control experts and more who have been with Newmar for an average of 13 years.
Here are just a few examples of the innovations our employees have developed for our 2017 lineup:
Our Customer Quality Inspection process is now twice as thorough, allowing us to maintain superior quality
40% of the nearly 50 unique floor plans available across our 2017 lineup are all-new
Both a Freightliner and Spartan chassis are available on Dutch Star, Mountain Aire, London Aire and Essex at zero cost difference
With its debut on the new King Aire, the Newmar-engineered STAR Foundation is now a part of every 2017 Newmar diesel and luxury product
As we approach 50 years as a company, our coaches will continue to evolve. But one thing that will never change is our commitment to crafting excellence, one coach at a time, with help from the best people our industry has to offer.
– Matt Miller, Newmar President
Introducing the 2017 Newmar Gas, Diesel & Luxury Lineup
2017 King Aire Luxury Motor Coach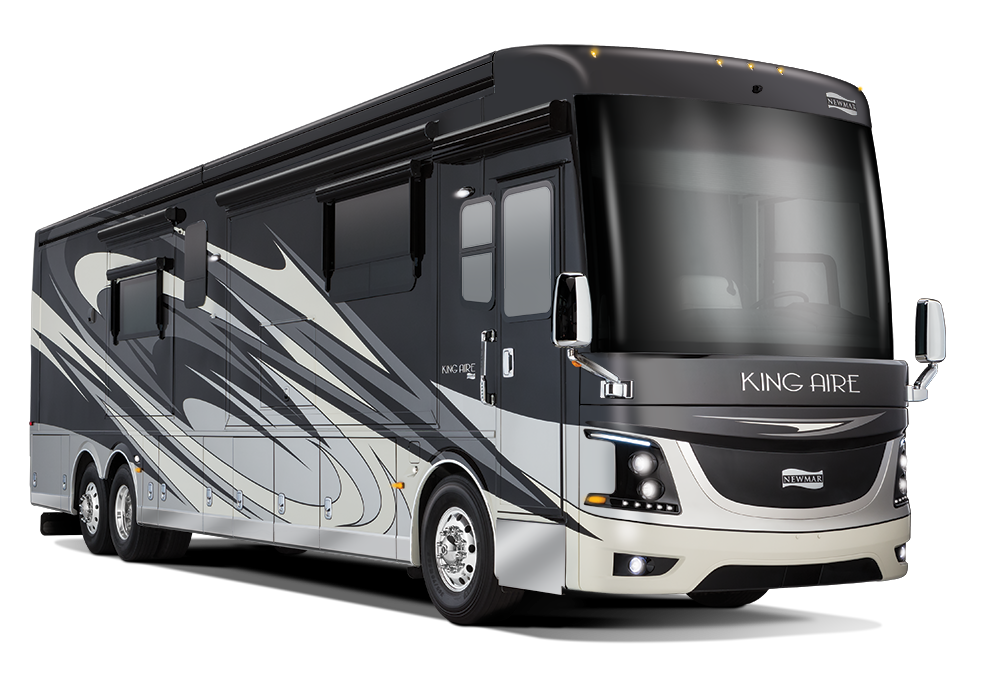 Don't miss: Fully reimagined for 2017, King Aire dons an all-new exterior dressed with full LED lighting. Inside, a spectacular cockpit boasts a full LCD driver display and two 12.1″ touchscreens.
2017 Essex Luxury Motor Coach
Don't miss: For 2017, Essex delivers a host of safety features, including electronic stability control, full disc brakes and side-view cameras. Step aboard and discover new 8″x48″ polished porcelain plank tile.
2017 London Aire Luxury Motor Coach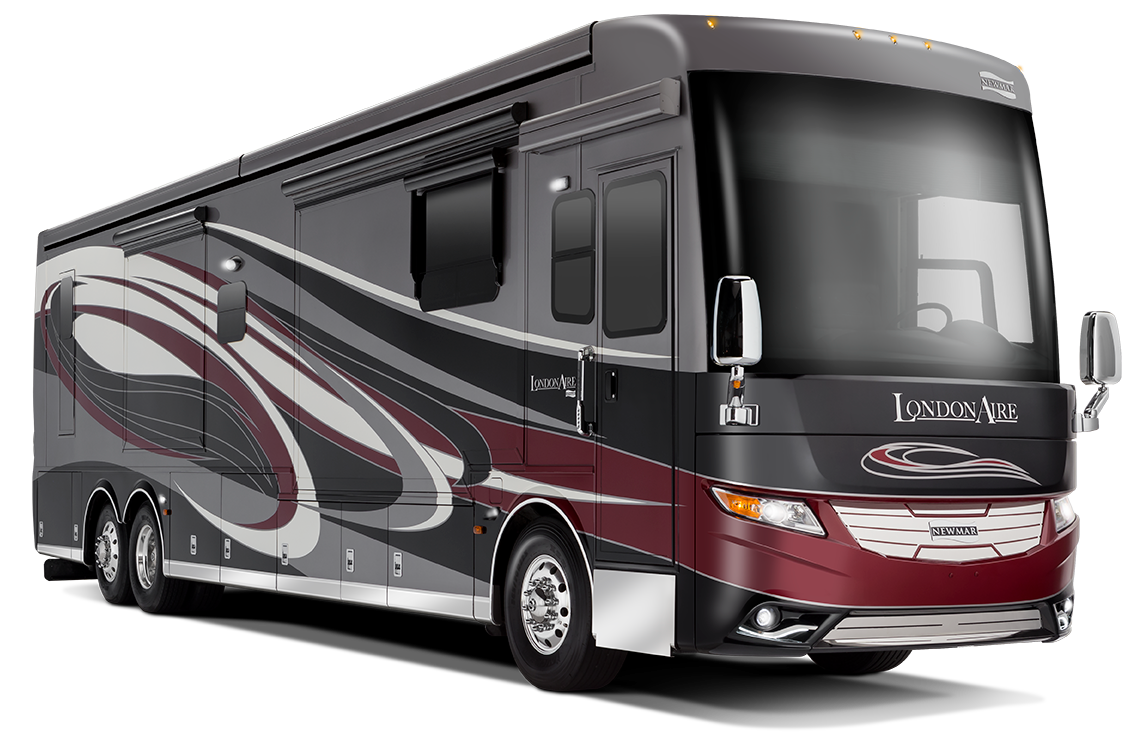 Don't miss: The new floor plans, including 4513, which houses a unique L-shaped kitchen, or 4525, an incredible two-bunk, two-full-bath layout with a full-wall slideout.
2017 Mountain Aire Luxury Motor Coach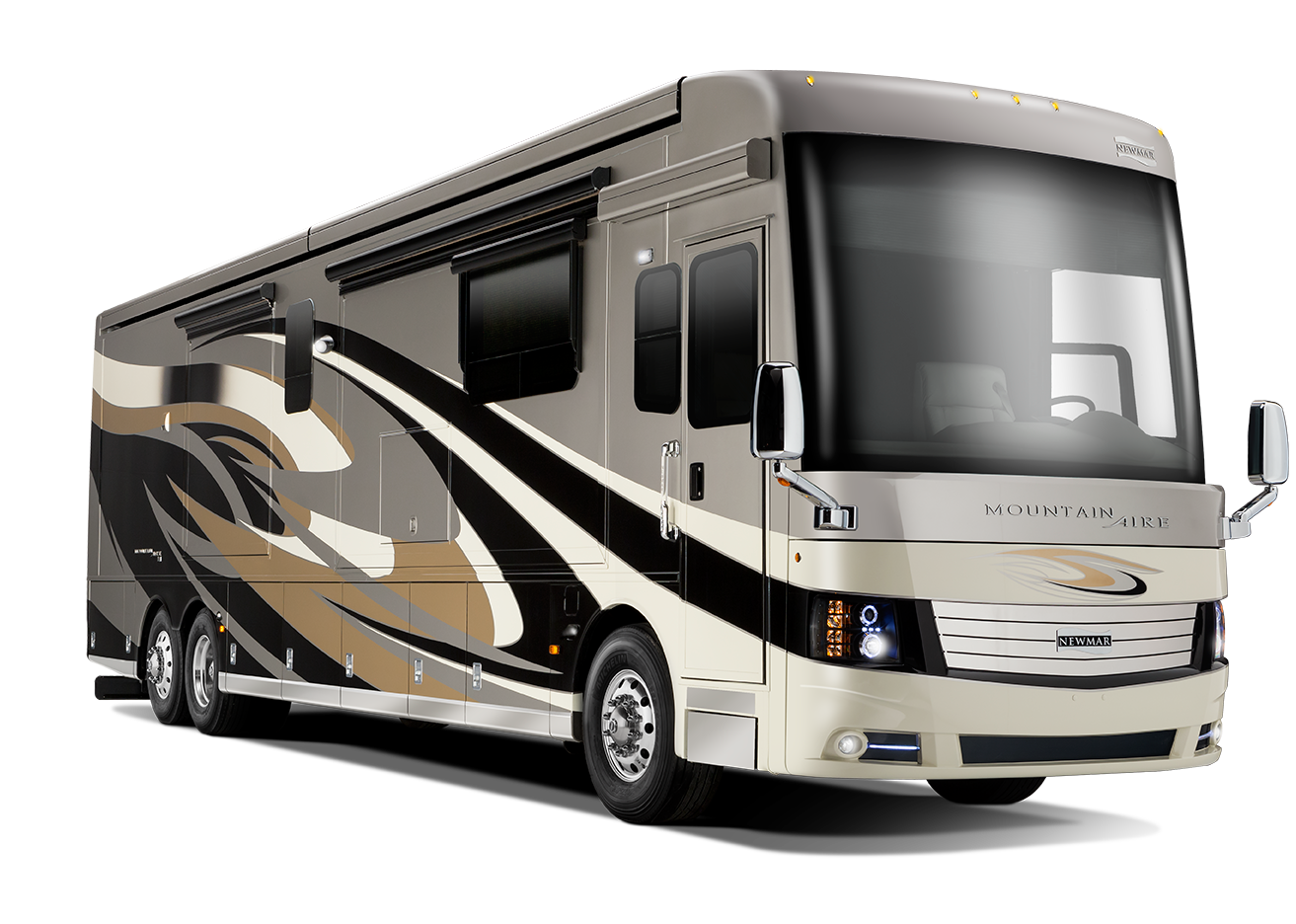 Don't miss: Brand-new Villa® furniture with Ultrafabrics®, including power-adjustable heated captain's chairs. Just beyond, you will find Mystera® high-polish solid-surface countertops.
2017 Dutch Star Diesel Motor Coach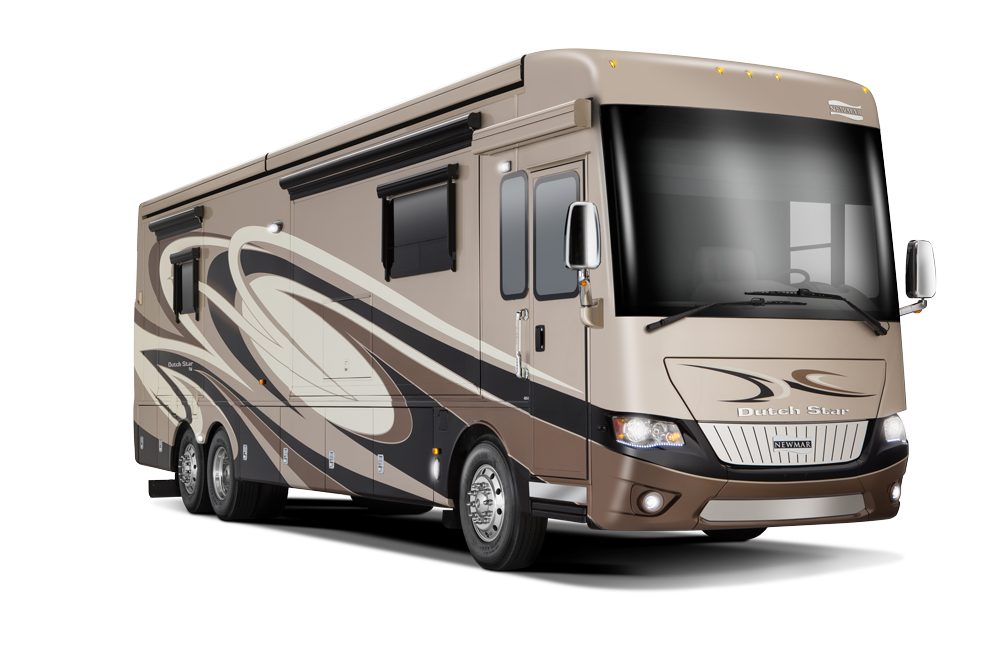 Don't miss: Available for the first time, the 2017 Dutch Star lets you choose between a Freightliner® or Spartan® tag axle chassis at zero extra cost.
2017 Ventana Diesel Motor Coach
Don't miss: For 2017, Ventana showcases a redesigned interior that combines a hand-carved wood fascia, porcelain tile flooring and designer window treatments.
2017 Ventana LE Diesel Motor Coach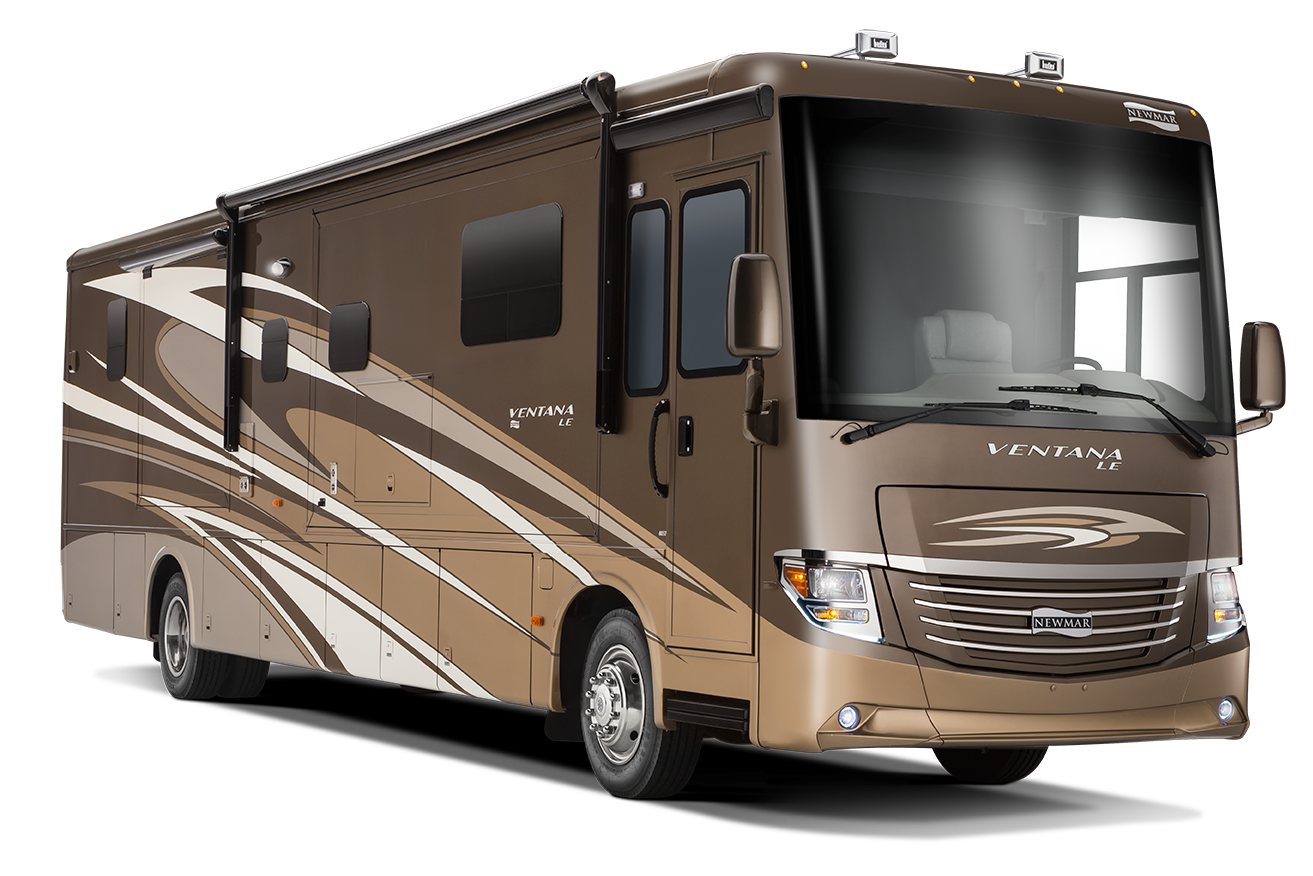 Don't miss: All-new options, including an available 40″x32″ residential shower, King bed, side-mounted hammock and exterior entertainment center.
2017 Canyon Star Gas Motor Coach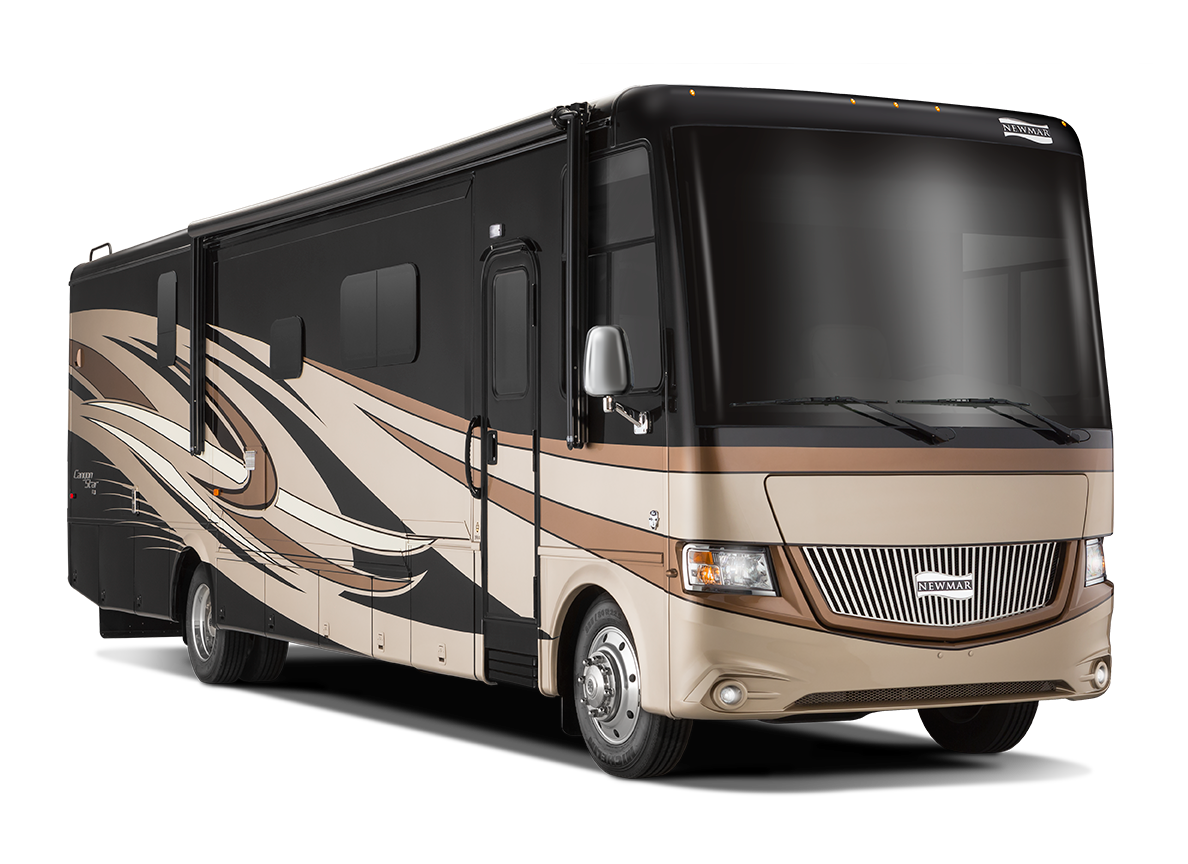 Don't miss: Canyon Star now offers bath-and-a-half and two-full-bath floor plans, each with solid-surface countertops and an under-mounted porcelain sink.
2017 Bay Star Gas Motor Coach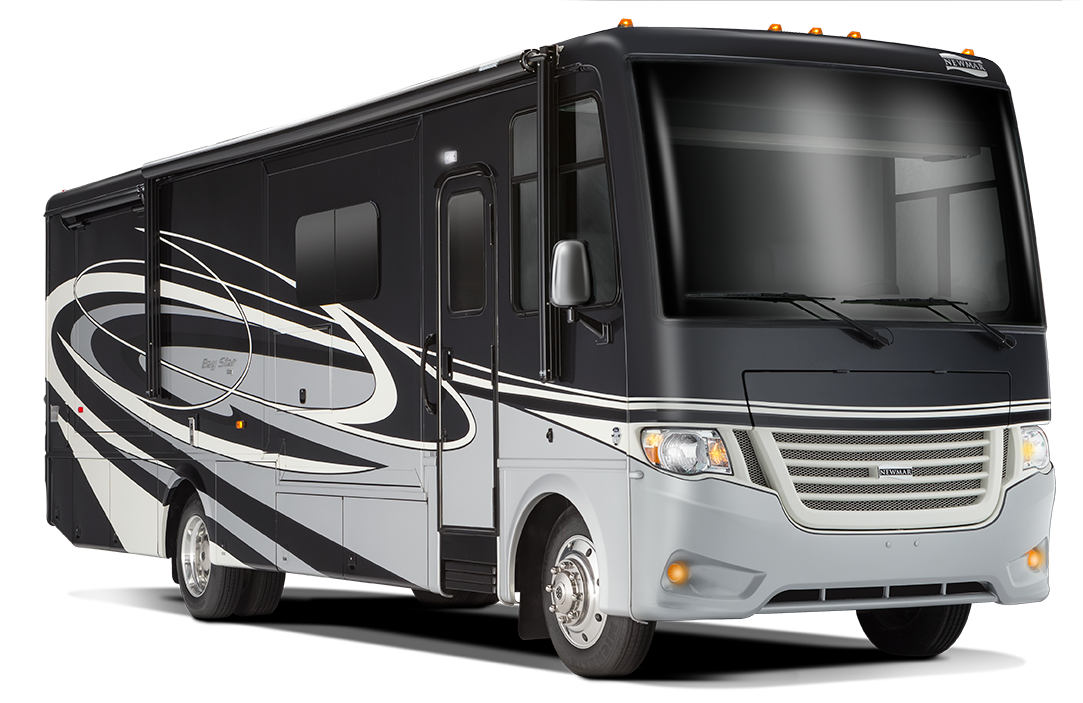 Don't miss: One of six (6) new floor plans offered on the 2017 Bay Star, 3516 delivers triple slideouts – including a full-wall slide.
2017 Bay Star Sport Gas Motor Coach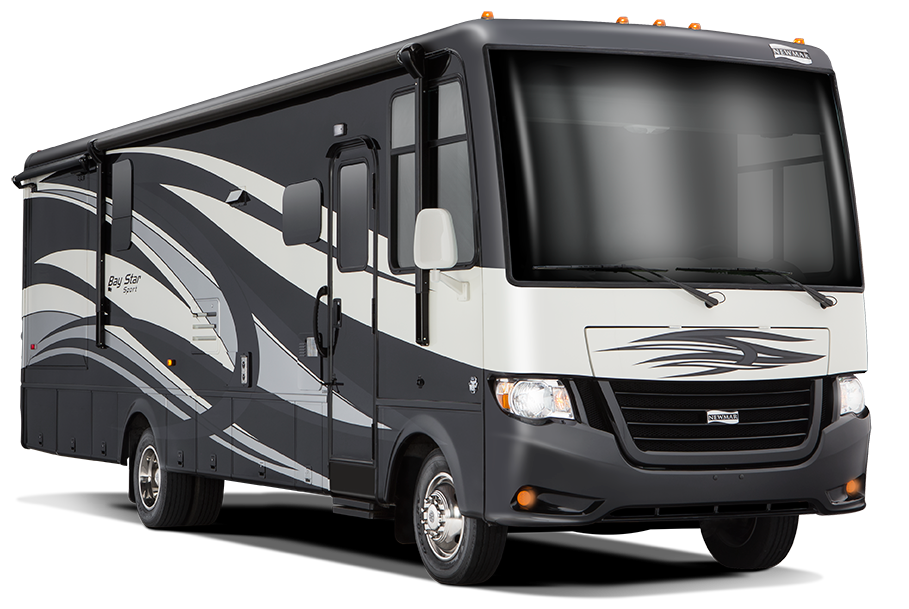 Don't miss: All-new standard features include a backlit wood fascia, designer interior fabrics and deluxe window treatments. Choose floor plan 3306 and enjoy triple slideouts and a dropdown bunk bed.