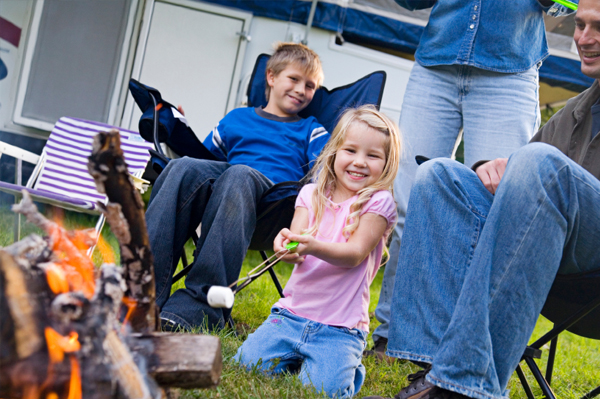 If you're an RVer, you're probably familiar with the advantages owning a coach provides when it comes to travel, recreation and spending more quality time with family and friends. And according to the latest research findings featured below, more folks are discovering the benefits and opportunities RV ownership presents, including just how affordable RV travel can be. 
Sales of Class A motorhomes were up 35.3 percent in March 2014 compared to the same month last year, while sales of all RVs grew by 16.4 percent.
In 2013, RV manufacturers shipped 321,127 units, a gain of 12.4% over 2012. Shipments in 2014 are expected to total more than 335,000 units, which would be the highest total since 2007.
Today, the number of RVs on U.S. roads is well over 9 million – the highest amount ever recorded – representing a 16 percent increase since 2001 and a 64 percent gain since 1980. According to a recent study by the University of Michigan, "the steady gain in ownership reflects the strong and enduring appeal of the RV lifestyle."
RVers aged 35 to 54 are now the largest segment of RV owners according to a 2011 RVIA-commissioned study by the University of Michigan.
39% of RVers have children under 18 while 54% of RV owners bring pets on the road with them.
A 2011 PKF comparison study revealed that a family of four can save 23-59 percent on vacation costs by traveling in an RV, even after factoring in ownership and fuel costs. When two people traveled together, savings were between 11 and 46 percent.
According to PFK, current fuel prices would need to more than double to make RVing more expensive for a family of four than most other forms of travel.
The Same PFK study found that vacationing in a Class A motorhome was 45 percent less expensive than an upscale vacation, taking into account airfare and hotel accommodations.
The RVIA's RV Consumer Demographic Profile discovered 70% of current RV owners plan to purchase another RV to replace their current unit in the future. Among former owners, 27% intend to buy another RV.
 A 2012 survey found that the most popular activities among RVers include sightseeing (77%), cooking out (75%), visiting friends and family (58%), hiking (57%), fishing (50%) and visiting festivals or fairs (49%). Other favorites include antiquing, cycling, visiting museums and attending reunions and similar events.
We at Newmar are proud to acknowledge that the RV lifestyle we know and love appears stronger and more popular than ever, and we look forward to being a part of our industry's continued growth and evolution for years to come.
Source: Recreation Vehicle Industry Association (RVIA)