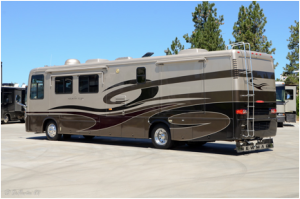 Last year, my wife Lynda and I began our journey as full-time RVers, driving from California to Colorado for a family reunion in our 39-foot Newmar Kountry Star diesel pusher.
Although we'd faced some challenges over the years, what ultimately led to this cross-country adventure was Lynda finding out she had breast cancer in 2006. At that point, our lives changed dramatically.
Despite trying to work with the bank to refinance our mortgage so that we could continue making payments while Lynda was going through treatment, we were unable to afford both. After losing our home to foreclosure, we moved into a condo in Poway, California, just outside of San Diego. Soon after, we experienced another cancer scare, and my younger sister Doanne asked me, "What would you do if you lost Lynda?"
I had never even considered the possibility that Lynda could lose the fight. Tears began to form, and I told Doanne that I would probably "Buy a motor home and disappear." Go skiing, hiking, maybe do some scuba diving, but essentially leave society, more or less choosing to return to the walkabout that I had begun when my first wife, Connie, passed away from pancreatic cancer.
Later on that same night, Lynda began to discuss her illness with Doanne. Afterwards, Lynda suggested we hit the road and live in an RV fulltime. Together. That's how the idea to take a "Road Trip for a Lifetime" was born.
When we were shopping for an RV, we looked at several Class-A motorhomes. We wanted a quality rig that would last for quite some time. We went with a Kountry Star, which we now refer to as Koko – short for Kokopelli.
Yes, some thought we had lost our minds, but you know what? We hadn't felt this excited about life in years. The idea that we could make a living on the road while traveling the U.S. just resonated with us. While we were not looking forward to being away from our friends in San Diego, we couldn't wait to experience what was to come. The way we saw it, we had two choices: Get busy living, or get busy dying. We chose the former.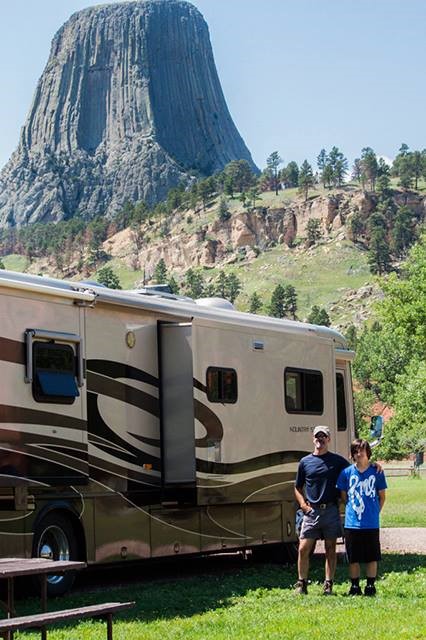 We began our journey in July of 2013, when we picked up our nephew, Garrett, in Salt Lake City and headed to Yellowstone followed by the Grand Tetons. We then dropped Garrett off in Denver and traveled to the Wind River Mountains in Wyoming for a six-day trip with NOLS, also known as the National Outdoor Leadership School, to do some serious backpacking. In August, we made our way to South Dakota to visit Mt. Rushmore National Park, one of Lynda's long-time wishes. After that, our path became less clear, so we decided to head west and do some "bucket-list" hikes in the Northwest. Our first stop was Mt. Rainier followed by Sequoia National Park and then Breckenridge, Colorado, also referred to as "Breckenfridge," for some skiing.
Of course, when you travel like we do, the question is always, "How can the two of you afford to do this?" For one, we're no longer shelling out big money on a mortgage payment. When Lynda was first diagnosed with cancer, we racked up some big-time debt. We blew through our savings, cashed in on our investments and were forced to downsize dramatically. However, while our house went through foreclosure we saved every penny we could and eventually paid off the remainder of our debt. As rough as it was to lose our home, being able to pay off Lynda's medical bills was a huge relief.
Over the past few years we've been able to rebuild our savings. Since Lynda and I are both able to work remotely, we still earn a living on the road, and live our lives on our terms. We use our blog, Road Trip for a Lifetime, to document our journeys, sharing our adventures in a way that is both entertaining and inspiring. We hope you'll join us.
Happy trails!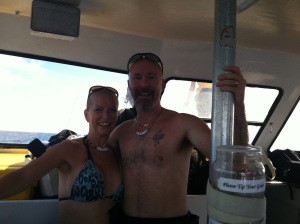 Erick and Lynda